A community radio station has had its licence revoked after broadcasting 25 hours of lectures by an al-Qaeda recruiter.
Sheffield-based Iman FM claimed its staff were "not aware of the background" of American hate preacher Anwar al-Awlaki, who was killed by a US drone strike in Yemen in 2011.
The station broadcast a series of his lectures entitled "The Life of Mohammed" throughout the holy month of Ramadan in June, sparking complaints to broadcast regulator Ofcom.
The watchdog said the content, including calls for "virtuous jihad" and anti-Semitic statements, was in "serious breach" of the broadcasting code amounting to hate speech, justifying terrorism, inciting violence and encouraging crime.
Ofcom suspended Iman FM's licence on 4 July and took representations from the owners of the station, which has been broadcasting since October 2014.
"Ofcom has decided that it is necessary in the public interest to revoke the licensee's Broadcasting Act licence, and that the licensee is unfit to hold a broadcast licence," a spokesperson said.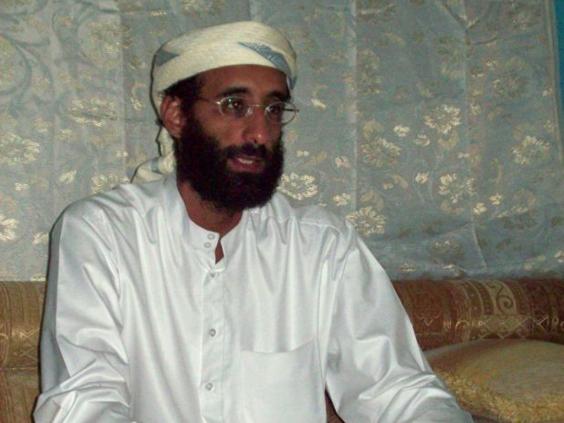 "The service has been off-air since 4 July and will not be reinstated."
Its investigation found al-Awlaki's lectures included "a direct call to action to members of the Muslim community to prepare for and carry out violent action against non-Muslim people" and "statements clearly condoning and encouraging acts of crime, terrorism or violent behaviour".
Ofcom cited passages including one alluding to supposed "Jewish prejudice and arrogance towards the Arabs" and "elites", as well as the preacher calling for "fighting of disbelievers" or financing jihadis and their families.
​Iman FM also broadcast parts of al-Awlaki's tirades that took aim at the mainstream media and Western society, which Ofcom said "aimed to undermine social cohesion".
"While we acknowledge that as a community radio station, Iman FM has a relatively small footprint, broadcasting to the Muslim community in Sheffield, this does not lessen the seriousness of this breach or the potential harm or offence contained within these lectures," the watchdog found.
Iman FM made a formal submission claiming that its management and volunteers were "not aware of the background of the preacher and had no knowledge of him being proscribed by the United Nations" and that if known, they would not have broadcast the recordings.
But Ofcom said the "show more" tab on the YouTube page they were taken from detailed al-Awlaki's identity, arrest and subsequent death.
Iman FM submitted that the lectures were broadcast due to "recklessness, but not deliberate intent", adding that they were taken off air and sparked a review of its content policy, an on-air apology and review show condemning al-Awlaki.
The radio station's website remains online, including a mission statement describing its purpose "to equip the generation towards a cohesive society".
Haras Rafiq, CEO of the Quilliam counter-extremism group, has accused Ofcom of failing to properly regulate Islamic radio stations and television channels.
Speaking to The Independent before the ruling on Iman FM, he said the outlets are used by charities to raise millions of pounds during Ramadan.
A recent investigation by the Home Office found people in the UK were giving hundreds of thousands of pounds a year to Islamist extremists – sometimes unwittingly – in donations.
Amber Rudd, the Home Secretary, said: "Some Islamic organisations of extremist concern portray themselves as charities to increase their credibility and to take advantage of Islam's emphasis on charity.
"Some are purposefully vague about their activities and their charitable status."
The full "classified" report was withheld, with no individuals, organisations or foreign countries identified in a short summary revealed by the Home Office.
The decision, citing personal information and national security reasons, sparked outrage from critics who said the public had a "right to know" who was funding extremism and how to avoid funding them.
Source: Independent